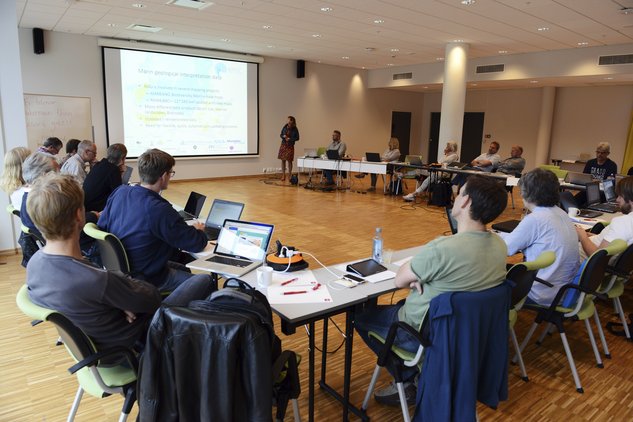 NMDC to arrange user seminar
The NMDC project is developing a new national infrastructure for marine data which aim is to deliver seamless access to proven marine datasets of important marine areas for Norway to the marine research community.
The user seminar will educate participants on data sharing and give us some ideas on possible applications. Participants will also be introduced to the new user interface for searching metadata and will get to try this in a practical exercise.
We therefore urge participants to bring their own PC, tablet or smartphone.
Location: IMR , Møterom Store Dypet, Nordnesgt . 33, Bergen
Time: November 12, kl. 10:00
Please register with Anita Jacobsen (anita.jacobsen@imr.no) within November 10.
Program NMDC User Seminar_2015.pd (In Norwegian only)